The Viper SRT10 American Club Racer-X (ACR-X) is powered by the SRT-exclusive naturally aspirated 8.4 liter V10 engine, complete with original headers and an acutely limited exhaust. This engine generates 640 horsepower at 6100 rpm and 605 lb-ft of torque at 5100 rpm, allocating an immense 76.2 horsepower for every liter of consumed gas.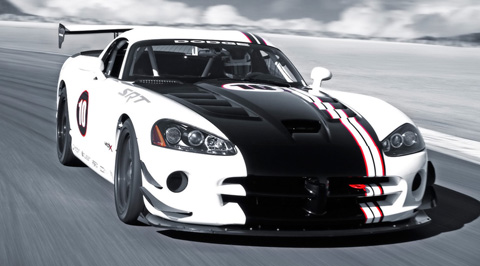 Compared to the standard production model of the Dodge Viper, the suspension of the SRT10 ACR-X is racing tuned and enhanced with racetrack usage in mind. The SRT10 ACR-X is also lighter than the standard Viper by 160 pounds, weighing in at 3190 lbs, meant for the vehicle to race through the most difficult road courses head on. Aerodynamic features include a front and rear spoiler, monstrous air intakes, and a scooped hood. The package is meant to augment stability and enhance grip during high-speed turns by improving downforce and general airflow.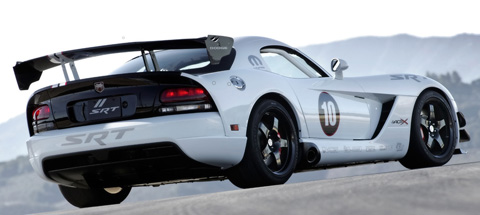 The Dodge Viper ACR-X is also comprised of original safety features including a roll cage, fuel cells and reinforced racing seats. Supplementary racing features will be added to ensure the car's durability and reliability during professional competitions. This vehicle is meant to race in the Viper Racing League, Sports Car Club of America and National Auto Sport Association events. The car will be on sale at an estimated price of $110,000, and production will begin in Spring 2010.