Enthusiasts might appreciate the fact that the 2010 BMW Alpina B3 S Bi-Turbo is available as a coupé, convertible, touring or saloon vehicle. Also, rear-wheel and all-wheel drivetrain options are available for the car.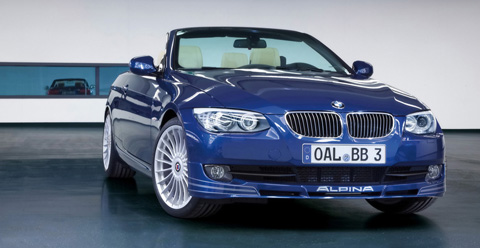 The BMW Alpina B3 S Bi-Turbo relies primarily on its 3-liter inline-6 twin turbocharged engine, which yields 400 horsepower at 6000 rpm and 397 lb-ft (540 Nm) of torque at 4500 rpm. The engine cleverly allocates 133.3 horsepower per liter of gasoline, and can accelerate from 0 to 60 mph in 4.7 seconds. The engine can go up to 7000 rpm, and the top speed clocks in at 186 mph (300 km/h). Massive power is distributed across the powerband using the Alpina Switch-Tronic; a set of buttons behind the steering wheel that essentially removes the need for a traditional gear handle. Using the Switch-Tronic, the driver can shift between gears with no perceivable loss in acceleration. This innovative feature also allows the driver to make use of the whole revolution range of the engine before shifting between gears, and utilizing the top gear is feasible for any driving circumstance. A heavy-duty cooling mechanism with added radiators preserves favorable temperatures when driving. The engine of the B3 S Bi-Turbo also maintains outstanding fuel economy.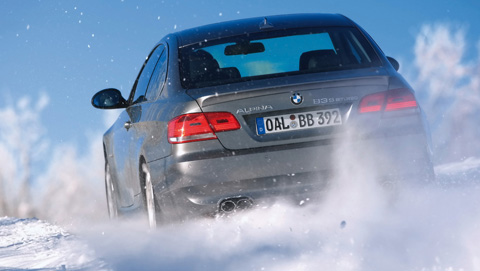 Looking at the exterior, the car's lively aesthetics are identified through the front spoiler, scooped hood, rear diffuser and a pair of unique double-ended mufflers. Alpina Classic 19 inch light-alloy rims emphasize the entire figure of the vehicle, complete with Michelin tires.
The interior is upholstered with leather sport seats, and a blue Alpina display beneath the dashboard. The display contains a digital speedometer and indicates important information such as engine and oil temperature.