Although muscle cars are very popular today, the Ford Torino has not quite gained the status of many other cars from that era. The 1960s and 1970s Torinos are nowhere near as popular with collectors as its contemporary competitors of the day. Today, a Chevrolet Chevelle or a Plymouth Road Runner commands much greater popularity and value compared to a similarly equipped Torino. Among Ford Motor Company enthusiasts, the Torino is often the forgotten model and emphasis is generally put on the Mustang, Thunderbird and earlier full-size Ford models.
There are some highly collectable and desirable Torinos that are very valuable today. The 1970-71 Torino Cobras, the 1969 Torino Talladega, the 1970 King Cobra, the 1968–1971 Torino GT convertibles, and the 1969 Cobras are all very valuable collectable muscle cars today. Other less-desirable Torinos have made significant gains in value over the past decade due to the general increase in interest for cars from the 1970s. The 1972 body style has received notable recent exposure with the release of the 2008 film Gran Torino (featuring a 1972 Gran Torino Sport and Clint Eastwood) and the 2009 film Fast & Furious. The 1974-76 body style was popularized due to the 1970s television series Starsky and Hutch, and revived with the release of the 2004 film Starsky & Hutch. As a result the value of the 1974-76 Torinos has risen; still they are not the most valuable of the Torino body styles. However, the limited-edition factory replica Torino will likely be a valuable investment due to the series having a longtime cult following.
Ford Gran Torino
Ford Gran Torino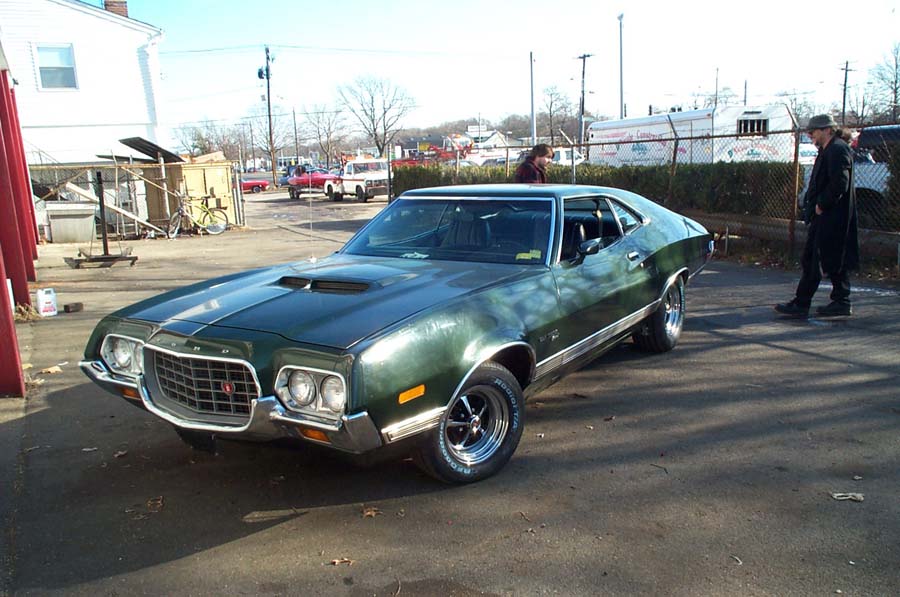 Ford Gran Torino
Ford Gran Torino
Ford Gran Torino
The Torino is still a relatively rare car at classic-car meets and muscle-car conventions. One possible reason for the lack of popularity and the low numbers of Torinos in existence today is likely due to the Torino's durability issues that caused low survivability. Torinos had serious problems with chassis and body corrosion as well as having a less-than-perfect reliability record. In areas where severe winters exposed these cars to road salt, Torinos were reported to have severe rust problems within the first 5 years of ownership. To further worsen the corrosion problems, 1969–1973 Torinos were reported to have severe paint-peeling problems. As a result of the above, Torinos had the lowest resale value of any of the American intermediate cars in the 1970s used-car market.
Ford Gran Torino
Ford Gran Torino
Ford Gran Torino
Ford Gran Torino
Ford Gran Torino
Ford Gran Torino
All Review videos and more of:• Infiniti• Mitsubishi• Aston Martin• Isuzu• Nissan• Audi• Jaguar • Pontiac• Bentley• Jeep• Porsche• BMW• Kia• Rolls Royce• Buick• Lamborghini• Saab• Cadillac• Land Rover• Saturn• Chevrolet• Lexus• Scion• Chrysler• Lincoln• Smart• Dodge• Lotus• Subaru• Ferrari• Maserati• Suzuki• Ford• Maybach• Tesla• GMC• Mazda• Toyota• Honda• Mercedes-Benz• Volkswagen• HUMMER• Mercury• Volvo• Hyundai• MINI.and MORE....